My principles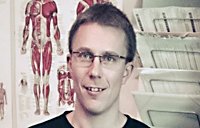 I always try to do my best to help my customers and to find the most suitable individual treatment for every one.
If you really appreciate yourself, you also want to take care of yourself. It is not only a matter of being able to work, in fact it is a question of your whole life. Even a small physical exercise every day can do wonders.
I work from monday to friday between 10.00-21.00 according to agreement. You have to call me or send me a message to make an appointment. I do many different things, so that is why I don't stay at working place all the time. I appreciate it if you can contact me latest a day before you want a treatment. Thank you.
Basic information about me
1
Educated masseur from year 2002


2
Entrepreneur from year 2004


3
Physiotherapist from year 2007